THE WORLD TRADE CENTER
OBSERVATION DECK
Click The Pictures For Larger Version
This is the South Tower of the World Trade Center. This picture was taken from the Marriott Financial Center located about a block down West Street. The dark building to the right of the tower is World Trade Center Four. Although you can not see it here the Marriott World Trade Center was directly to the left.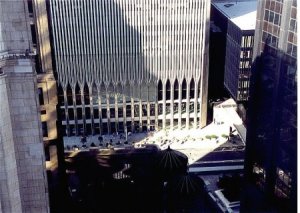 This side of the South Tower faced Liberty Street. The observation deck was located on the top of the building. Notice the crowd gathered on the second floor. They were waiting in line to go through the security checkpoint before boarding the elevator that would take them up 110 stories.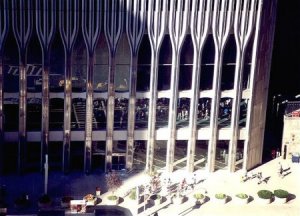 Here are two views of that side of the South Tower looking straight up.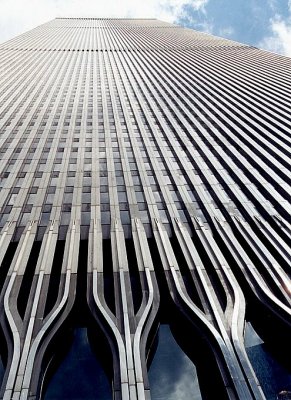 The antenna on the North Tower appears to be within touching distance. Actually it was quite a distance away. This was the first thing you saw as you walked out onto the observatory deck.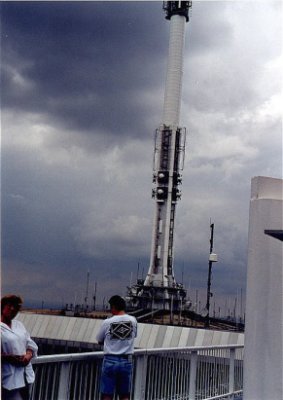 Here are two views of the observatory deck on the top of theSouth Tower.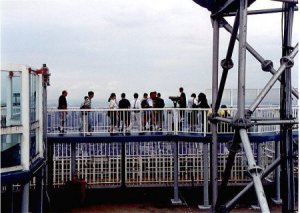 SEE THE
VIEWS FROM THE TOP