THE WORLD TRADE CENTER
OBSERVATION DECK
SOUTH VIEW
Click The Pictures For Larger Version
A view of Governors Island looking Southeast between Manhattan and Brooklyn.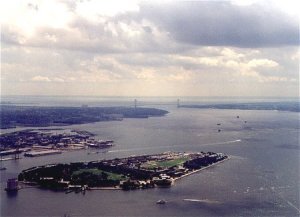 Looking South out over the edge of the observation deck.
In the distance you see the Verrazano Narrows Bridge that connects Brooklyn and Staten Island.
Also note on the top of the corner of the building you can see the track the automated window washer traveled on.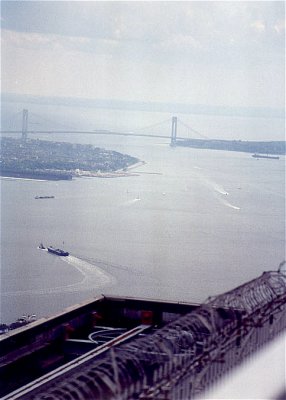 Moving around to the South side gave great views of Liberty and Ellis Island.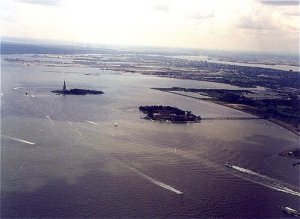 Closer views of Liberty Island and The Statue Of Liberty. Note the ferrys carrying the many tourists to and from the Island.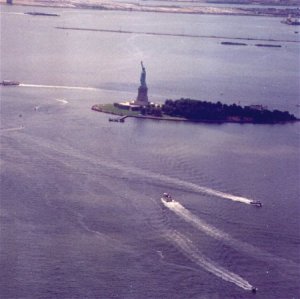 A closer view of Ellis Island where the immigrants were processed when they landed in America.