VIEW FROM
THE MARRIOTT
WORLD TRADE CENTER
HOTEL
Click The Pictures For Larger Version
These photos were taken from the window of my room at The Marriott World Trade Center Hotel.

Looking out onto the plaza. You can see the corner of the North Tower to the left. The black L-shaped building is Five World Trade Center. Four World Trade Center is to the right. A concert was being held in the plaza that day.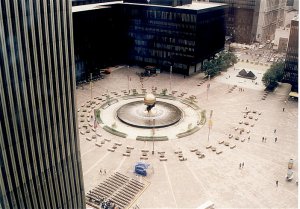 A closer view of the plaza and concert area.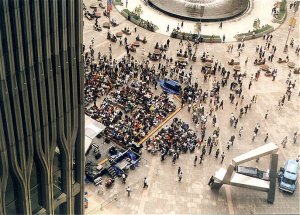 A close shot of the beautiful fountain in the WTC plaza.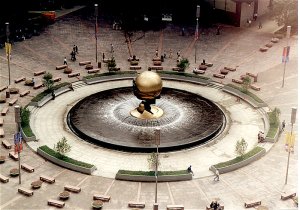 An even closer view of the fountain.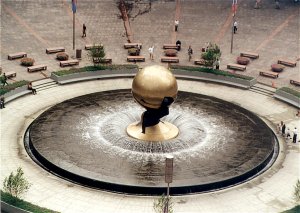 The following pictures were taken from inside the Marriott World Trade Center Hotel Gym. The gym was located on the top two floors of the Marriott. You entered the gym on the twenty first floor. There was a running track and additional workout area on the upper floor. The running track was on a balcony overlooking the pool. The main area of the gym contained the pool and was surrounded on either side with large windows overlooking the city. These photos were taken from the side of the gym facing the Hudson River. This is the view you had when using the treadmills and life cycles.

Looking directly out on the Hudson River.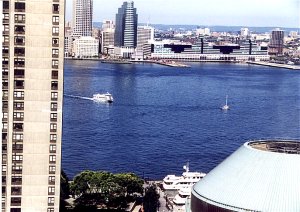 A closer view of the Hudson River and boats.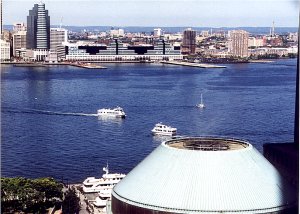 Looking straight down from this spot shows West Street which the Marriott faced. Liberty Street leads to the waterfront.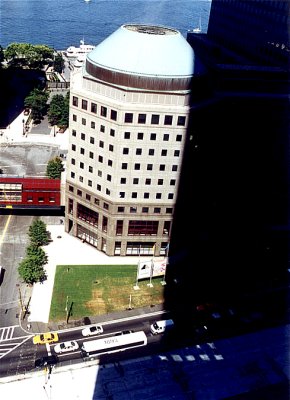 Another view farther down shows West Street heading toward Battery Park.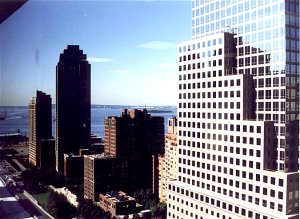 A clear view of Ellis Island was visible from this angle.

You could also see the Statue Of Liberty from a slightly different angle.